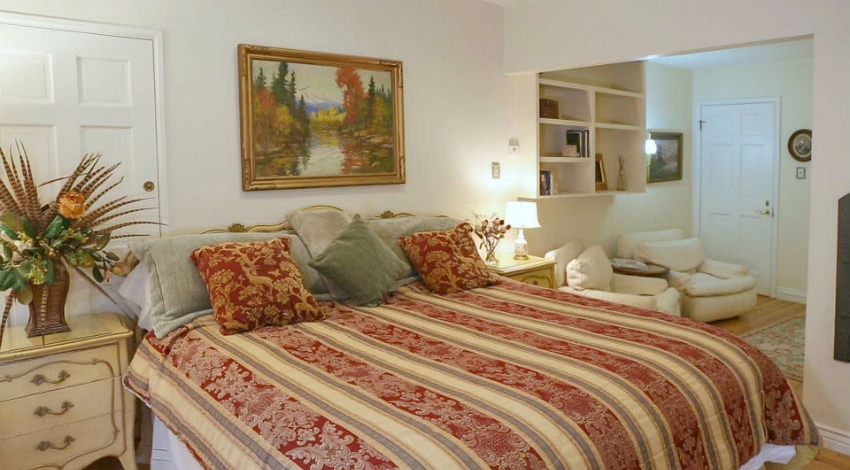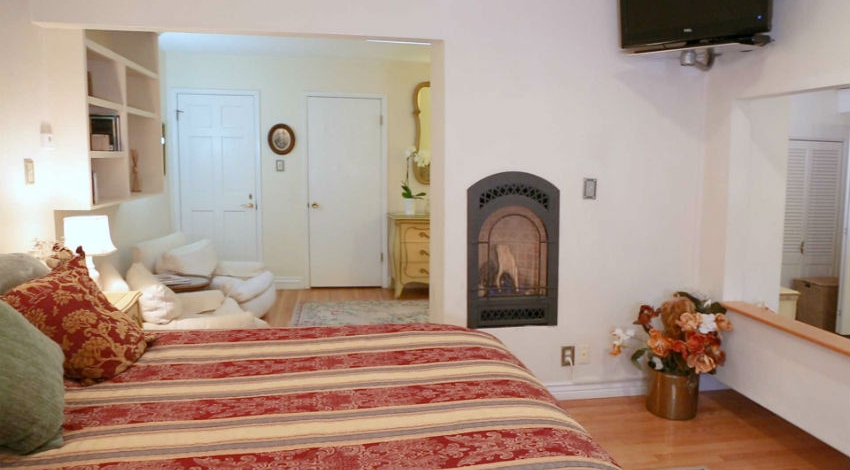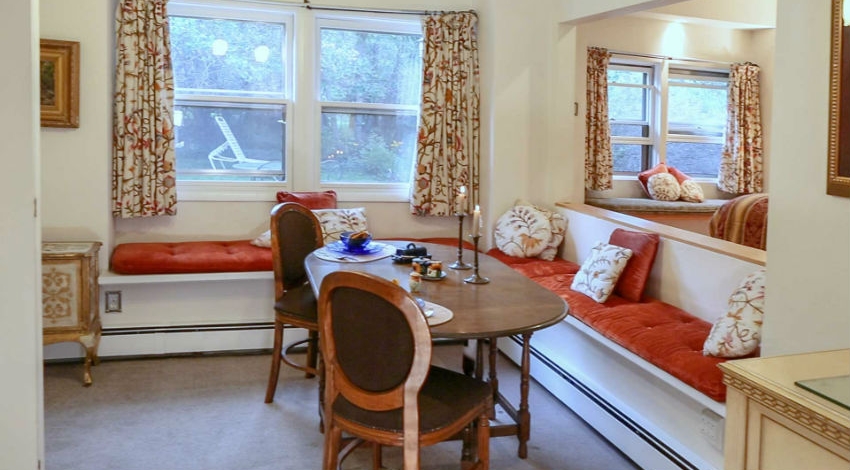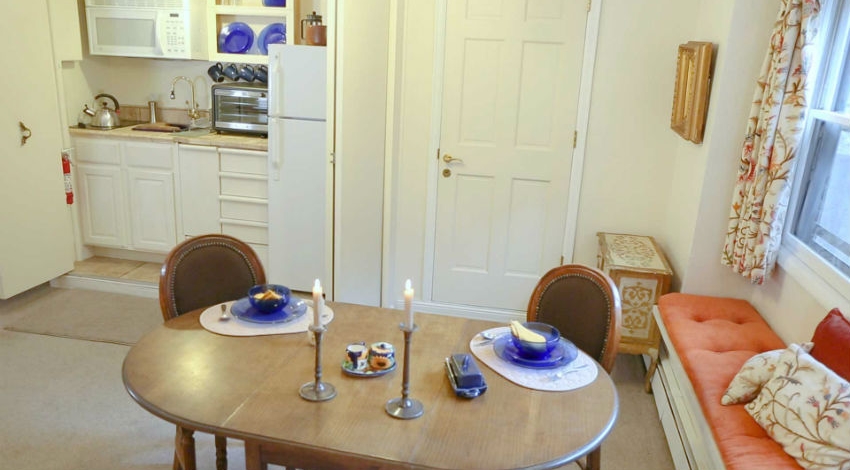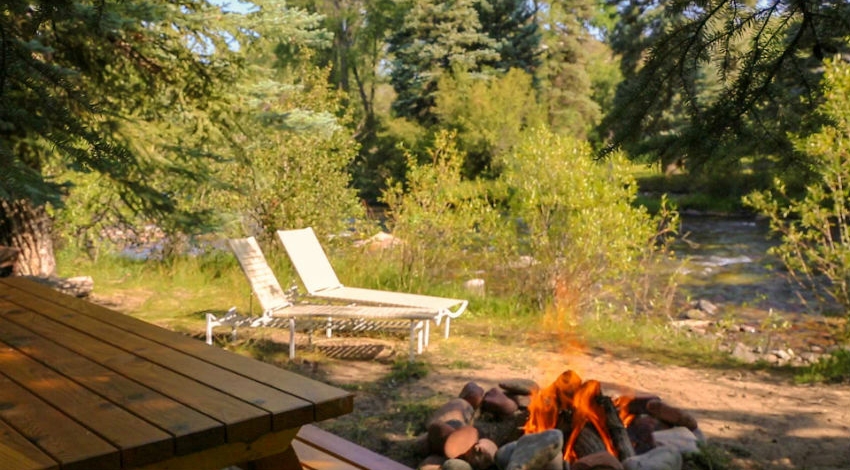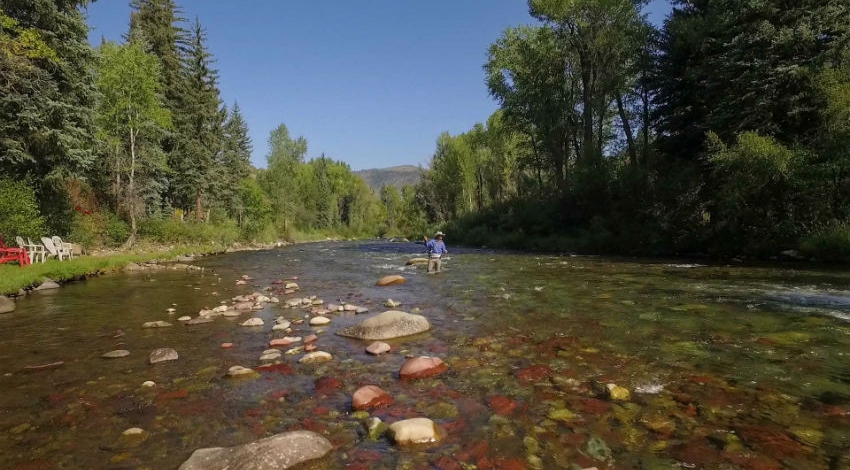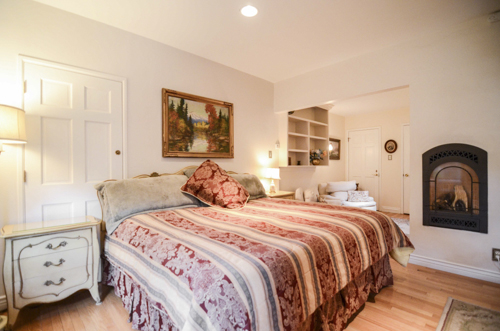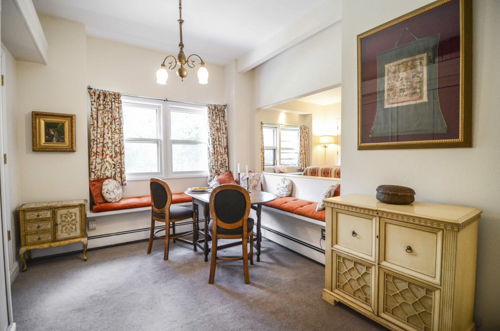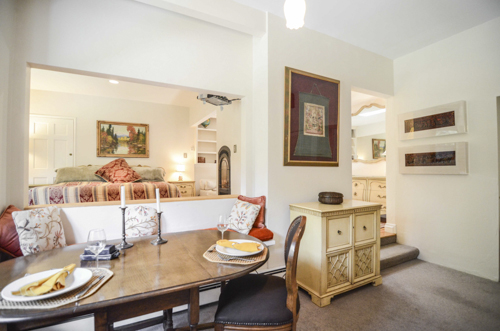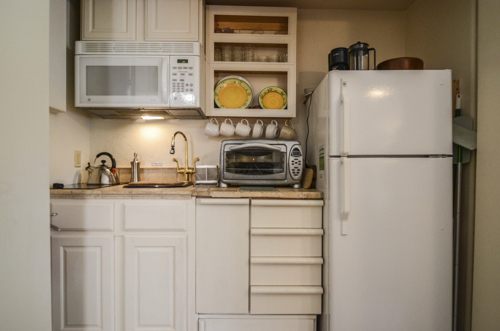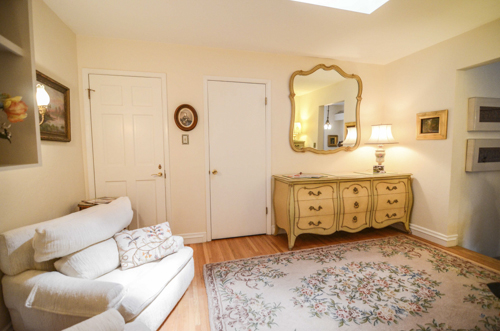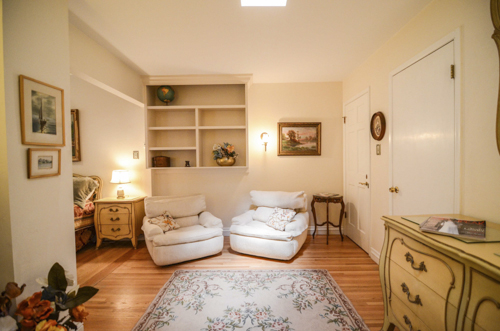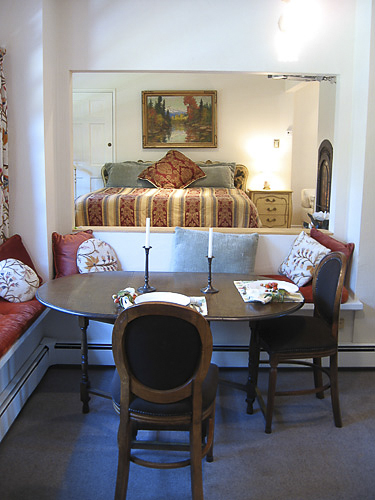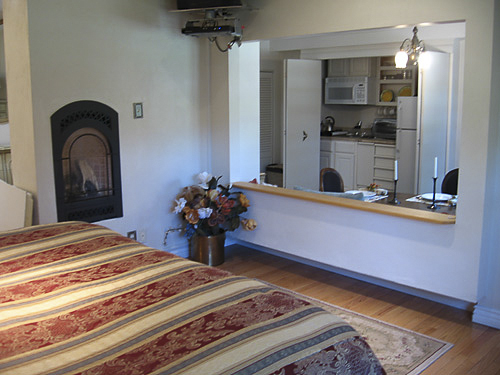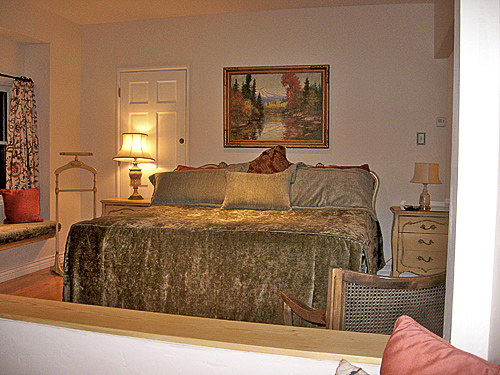 French Apartment
French Apartment consists of three rooms. The bedroom has a beautiful, French king-sized bed with a velvet fitted spread and matching pillows. There is a large, cushioned window seat area, accented with Indian crewel drapes and a small gas fireplace. The hardwood floors are heated.
The second room opens to a small living room with lounge chairs, an antique rug, a skylight and lamps. All of the furniture is French. Stepping down to a third room is a hide-away efficiency kitchen with a refrigerator, convection oven, two burner glass-top stoves, and a microwave oven. The floors are carpeted on this lower level.
The eating area is in a corner window seat with velvet cushions and chairs. This faces a large window to the gardens, a lawn and a variety of trees. The French apartment is an open and light-filled area.
---
FRENCH APARTMENT
Number of people: One couple
$2,200. – $2,500. per month (long term / high season)
Occasional off season discount available
Call, Text, or Email for Pricing and Reservations:
Alexandra Anwyl-Davies: 970-306-8864
Alexandra@candelierart.com
If no answer, call Camilla, the owner: 970-744-9053
Please review our Policies (click here)
Details, availability and pricing shown on website subject to change.
Monthly rent includes all utilities, TV, High speed internet
Maid service available for an additional fee
[bookingcalendar type=3 options='{calendar width=600px}']
For reservations and information, please call 970-306-8864