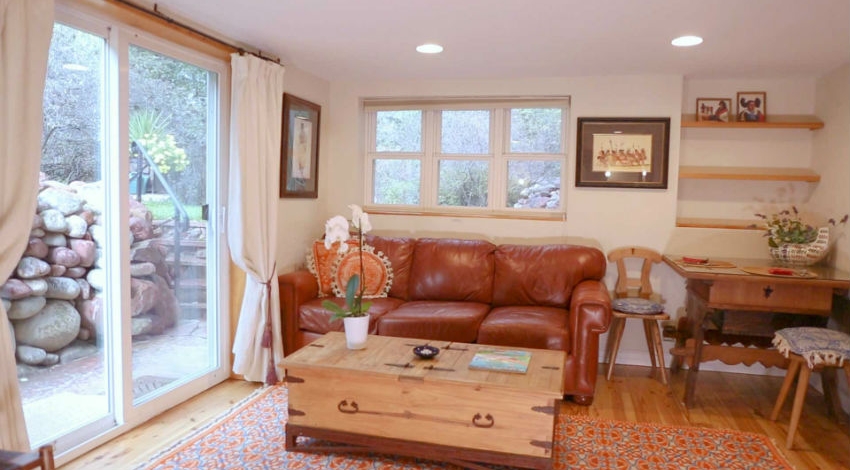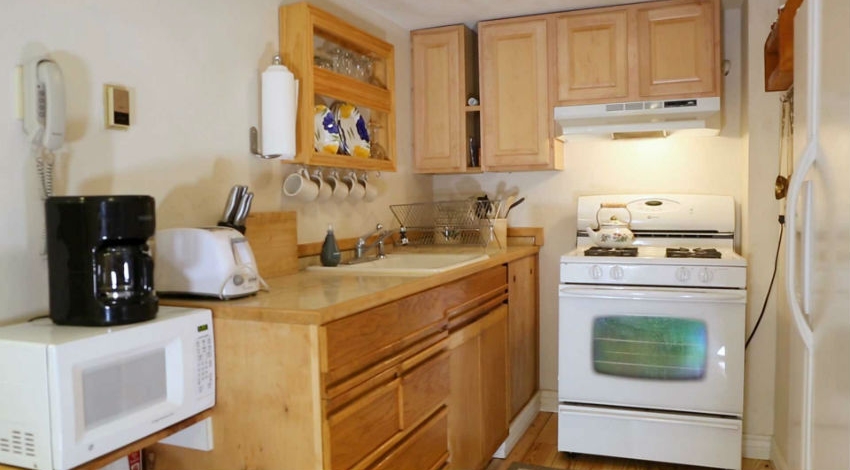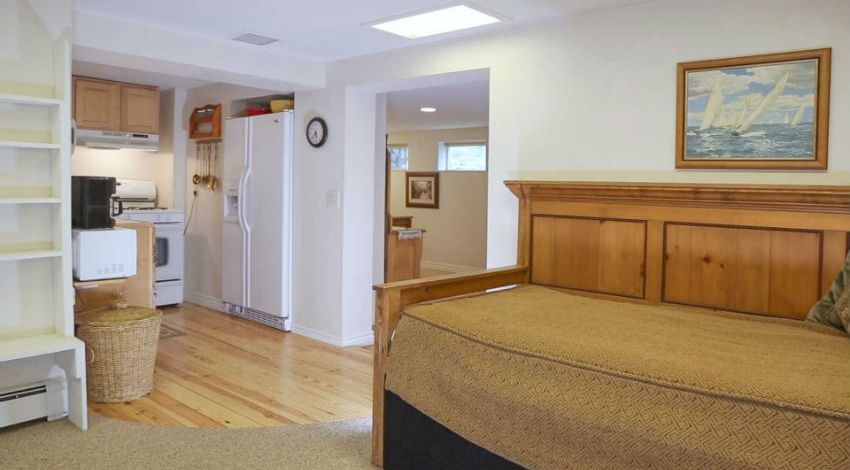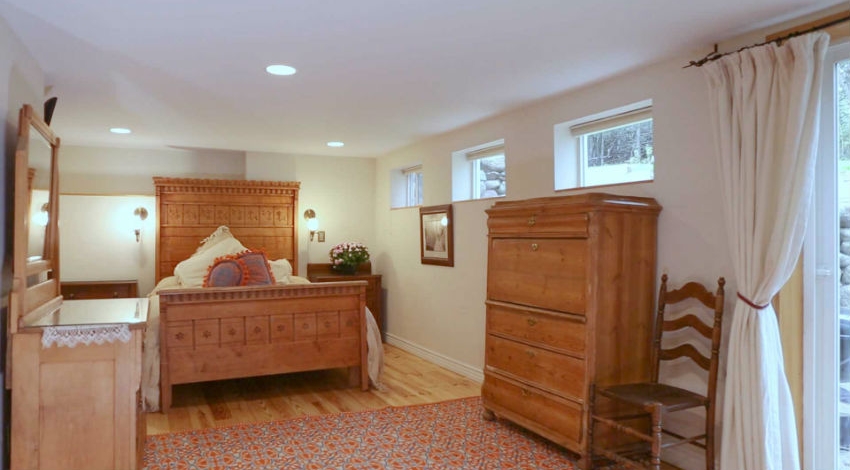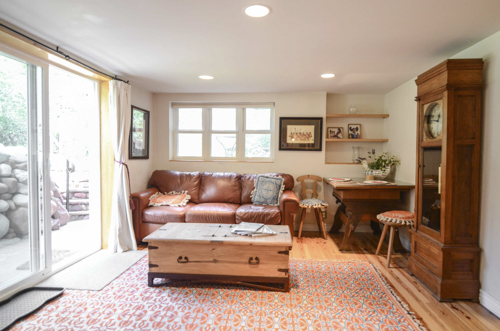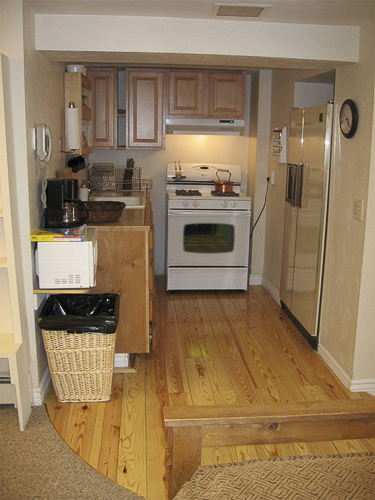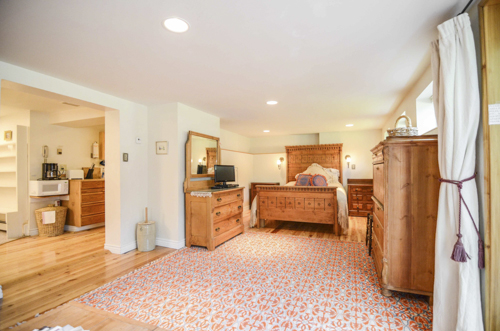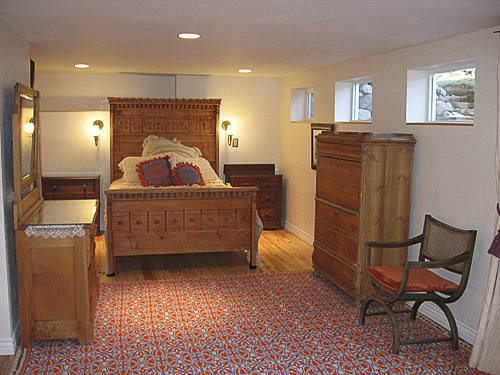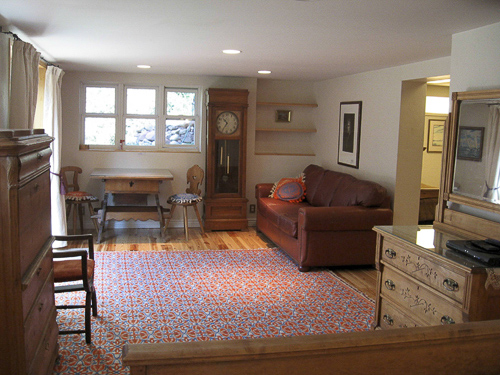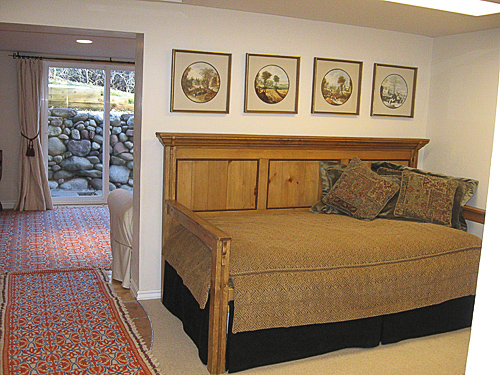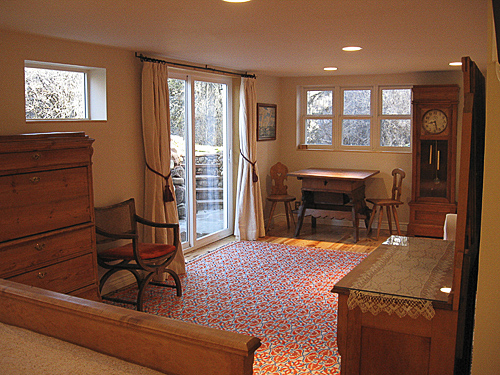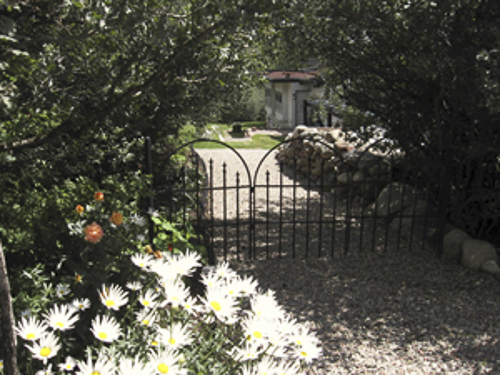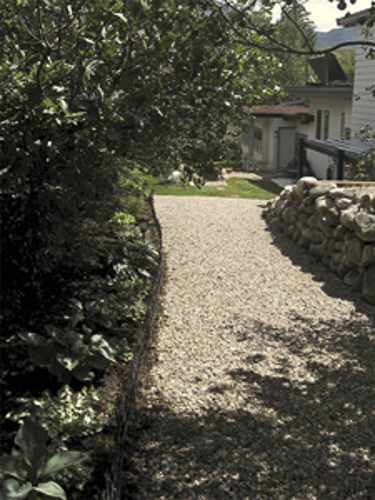 Patio Apartment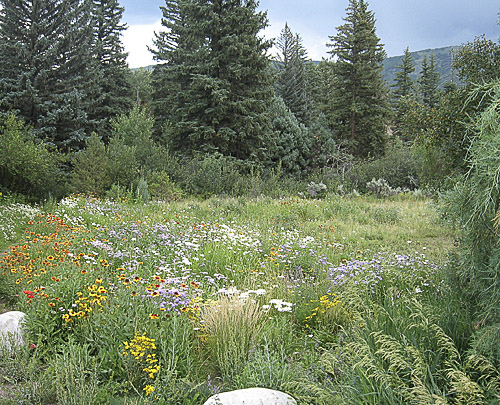 The Patio Apartment has two main rooms that are entered through a large sliding glass door.
The heated floors are Pine and the furniture is 19th century. Hand-woven throw rugs from Mijas, Spain, some lovely paintings and pictures make this light-filled apartment a visual joy. There is an antique, high-backed queen bed from Aspen's historic Floradora Lodge, a secretary dresser from the historic Sardy House, a leather couch, a grandfather's clock, and an inlaid eating table from rural Hungary.
The second room is carpeted with a hand-carved wooden trundle/daybed for guests. The kitchen has a large refrigerator, stove, microwave and is fully equipped. There is a washing machine and dryer, television, and high speed internet.
---
PATIO APARTMENT:
Number of people: One couple
$2,200. – $2,500. per month
Occasional off season discount available
Call, Text, or Email for Pricing and Reservations:
Alexandra Anwyl-Davies: 970-306-8864
Alexandra@candelierart.com
If no answer, call Camilla, the owner: 970-744-9053
Please review our Policies (click here)
Details, availability and pricing shown on website subject to change.
Monthly rent includes all utilities, TV, High speed internet
Maid service available for an additional fee
[bookingcalendar type=4 options='{calendar width=600px}']
For reservations and information, please call 970-306-8864